TESTIMONIALS AND REVIEWS
Disclaimer. The comments below were not solicited and reflect the opinions of the writers. Please note that individual results from users may vary.
If you are a rosacea sufferer, grab some paper and a pencil. There is now a range of skincare products tested and proven to give relief and offer immediate benefits. The Rosacea Care products are incredibly pure and work in conjunction with traditional treatments like Metrogel and other topical antibiotics, as well as being superb for highly sensitive skins. Rosacea Care. You've got to go and get it!

John Gustafson
Host of BBC's "Looking Good"
• • •

ROSACEA CARE – ONE OF 10 BEST SKIN PRODUCTS
Rosacea Care Sample Kit 5. Mild and soothing skincare kit.
• • •

Rosacea Care - ideal for anyone with ultra sensitive skin, this staple of spas and skin docs is formulated by one of America's most respected laboratories with meticulously selected ingredients like willowherb and vitamin K that calm, soothe and reduce visible redness while you cleanse, tone and moisturize.
Now, isn't that a relief?
• • •

I use the Rosacea Care products in my clinic, and they have proven to be very helpful with my patients. I like the fact that Rosacea Care uses natural ingredients.
Personally and for my own use, I would never want to be without the Cleanser, and the Concealers are quite wonderful.

Dr. Mary Staggs Ph.D. ND
Estepona, Spain
• • •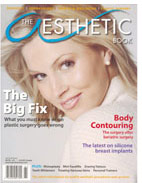 Sun Screened

Got sensitive skin or rosacea?

Check out Right Face Ltd.'s Rosacea Care Sunscreen "30", which was designed just for you. It's got nearly invisible zinc oxide particles (thus eliminating white marks normally left by zinc oxide) and willowherb extract and other antioxidants, which form a sunblock that is said to keep your skin healthy and feel like a moisturizer, too.
The Aesthetic Book Magazine
• • •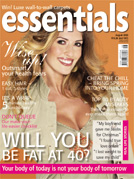 ROSACEA CARE

As a rosacea sufferer I read your article "It Felt Like My Face Was on Fire" with great interest. I was diagnosed with rosacea last year and my dermatologist prescribed antibiotics, which I would have to use forever. Just like Susan in you article, my skin got worse, so I stopped the treatment and went in search of something better and healthier.

About six months ago I discovered a US company called Rosacea Care. You can order a sample kit which allows you to test the products on your skin first before ordering the bigger bottles. They are launching a cosmetic range and their concealers are now available. They're based in the US so I order my skin care range over the internet.
I do wait about ten days before it arrives, but I've noticed a marked improvement in my skin. All the products are natural, with nothing to irritate my skin.
Wendy Bonthuys
Essentials Magazine
South Africa
• • •

'The Living Resource Guide' : Rosacea and Broken Capillaries

Rosacea Care Serum
This is a therapeutic concentration of targeted skin calmers, and rejuvenators like phospholipids, willowherb, green tea, vitamin K, glutathione, selenium, and grapeseed.

Rosacea Care Calming Cream
Calms & normalizes the skin over time.
Kat James
"The Truth About Beauty"
• • •

Une ligne pour les peaux sensibles. Tous les produits sont fait à partir d'ingrédients naturels. Le Sérum contient de la vitamine K pour fortifier capillaires.* L'Ultra Nettoyant est concentré et sans détergents. Il peut être utilisé comme shampooing. Vous pouvez choisir l'Hydratant ou le Gel Hydratant.

A line of product that has been proven effective in benefiting Rosacea and sensitive skin. All the products are made from natural ingredients. The Serum contains Willowherb to soothe skin and Vitamin K to fortify capillary walls to prevent them from breaking.* The Ultramild Cleanser is concentrated and made without harsh detergents like sodium lauryl sulfate. For added convenience it can be used as a shampoo. Choose either a Moisturizer or the moisturizing Facial Gel.
Les Nouvelles Esthétiques
Canada
• • •

+ ASK ARMAND +

Q: I am a middle-aged lady with red blotchy skin and broken veins. I have tried everything I can think of to try, but nothing seems to work. Please help.

A: First you need to look at your skin care regime and see a dermatologist, because it could be rosacea. Then there is a Rosacea Care skin care line specifically designed with all-natural, calming ingredients. It is packed with Vitamin K which is necessary in the body's blood-clotting mechanism and is believed to aid capillaries or blood vessels that have enlarged or burst.* In the UK call freephone 0800 328 2467 for further details.
Manchester Evening News
• • •
ROSACEA CARE - REVOLUTIONARY SKIN CARE


While rosacea skin condition can be controlled through medication, anyone with rosacea has to be ultra careful in their choice of skincare and make-up products. Meticulous care has been taken in selecting ingredients for the Rosacea Care range. They are designed to be non-comedogenic and chirally-correct, clean and beneficial for rosacea. They're brilliant for all skin types, too, especially sensitive skin. Following one of Rosacea Care regimens usually results in reduction of visible redness.
Holistic Therapist
International Trade Journal
• • •
*These statements have not been evaluated by the FDA. These products are not intended to diagnose, treat, cure or prevent diseases.